Capturing the emotion between parents during pregnancy is a wonderful documentation for the baby's future.
Babies are so incredibly tiny only first few days of their life. Capture this precious time to remember it forever. 
Baby
All those first moments happen so fast. Let's capture the personality of your baby in different stages of their development.
About First and Forever Photography
First and Forever Photography specializes in Newborn, Maternity and Baby photography in the St. Charles and St. Louis area.
My mission is to capture the emotion in a natural, organic way while having a safety of your baby as my utmost priority. I practice safe posing following the methods of the world renowned award winning photographer Kelly Brown, who specializes in capturing newborn and baby photographs and educating photographers all over the world.
My caring and gentle approach with your baby will make you feel relaxed allowing you to enjoy these special moments.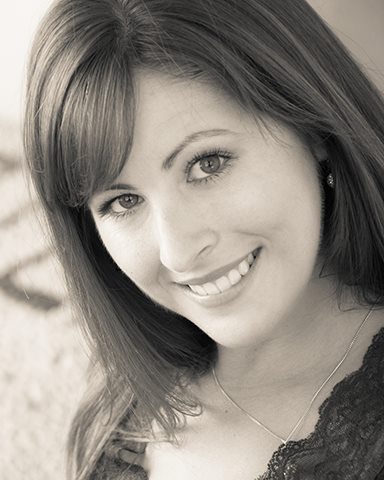 Kind Words
I love what I do and the best reward is to make parents happy! Below are some of my clients' testimonials.
Iveta made my daughter and I feel so comfortable during our session! She was very patient and let us take our time when it came to feeding and everything else that comes with a newborn. The pictures she captured were amazing!! Thank you for so much!!
"We highly recommend Iveta Dietz at First and Forever Photography. She made our newborn session amazing. She welcomed us into her home/studio, accommodated our schedule, and took the time to inform us of various options with our shoot. She was professional, fun, and wonderful with our baby girl. The finished product was completed ahead of her promised time, and we were blown away by the quality and love captured in the photos. Finally, we had a canvas print completed and she worked directly with her lab to make sure our final product was of perfect quality. From the start to the finishing touches, with a few surprises added in, the experience was memorable in all the right ways!"
"I want to give Iveta Dietz and First and Forever Photography a shout out. Iveta is such an amazing photographer but what really makes her stand out from other photographers is her patience and ability to comfort both infants and parents during a shoot. From the beginning to the end, Iveta is there helping to make the best experience for everyone and eliminate stress. I would highly recommend Iveta to anyone that is wanting to have the most beautiful and amazing photos captured. I was able to give my daughter Brittany a photoshoot with Iveta for a Christmas present and we are so pleased and excited with the results."
"Iveta is an amazing photographer who clearly loves what she does. She was able to get some shots of our 2 year old which is no easy task. We are very happy with our session and the resulting pictures."
"Iveta is second to none in her photography. She creates a calming atmosphere for babies and parents. She takes her time ensuring the babies are comfortable and peaceful while getting the perfect pose for each picture. The quality of prints is great and worth the investment. We ordered a canvas and it is a central piece in our home. I cannot recommend Iveta enough for your baby's pictures!"
Contact and Questions
For more information please fill out the contact form below and I will get back to you as soon as I can. Thank you!
Email
When is the best time to photograph my baby?
The best time to photograph newborn babies is within the first two weeks of their life when they are still very sleepy and flexible to be posed in a nice and curly way.
Where does the session take place?
Your newborn session will take place in my studio in St. Charles, Missouri. For in-home session inquiries, please fill out the contact form with your details and additional information and I will get back with you shortly.
How long will the session take?
Newborn sessions can take between 2-4 hours. I take extra time with posing to make sure your baby is comfortable and most of all safe.
What should we bring for the session?
Bring your baby and yourselves. You can feed your baby at the beginning of the session so the baby is nice and full. If the baby uses formula, please bring it with you. All the props and outfits are provided.
Are parents included in the photoshoot?
Most of the parents are quite camera shy, but they usually end up taking few photographs with their tiny baby to be able to remember this special time. Your baby will only fit in your arms for few weeks.
When is a good time to book our newborn session?
Babies can sometimes come unexpectedly, but I will keep the approximate due date in my appointment calendar to make sure to keep your spot. The best time is to contact me around the end of your second trimester to make sure I have that time available.
What should we wear?
Dress light because the studio will be kept quite warm to make sure your baby is comfortable. As far as clothing for the photographs the best would be tops with no patterns or logos on them. White, black, grey, light brown or other neutral colors usually photograph very well.
Can we bring our other children to be photographed as well?
Absolutely! There is nothing more rewarding than capturing the beautiful connection and love between the siblings. The sibling portraits are usually taken first and then one of the parents entertains them while we focus on your newborn baby.